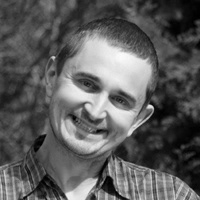 My name is Greg Koralewski. I'm a Poland-based motion designer. I've spent last 15 years working in the advertising industry, 6 years as a freelance, on my own.
I specialize in short videos I create for agencies worldwide, mainly in UK. My skills include 2D and 3D animation. Also, I've always been into traditional techniques like stop-motion and papercraft, that help boost creativity.
I have successfully completed over 100 projects, some under my name, some "white labelled". I'm always open to long-term collaboration, and I offer discounts to returning customers.
"…completed over 100 projects…"
Usually my clients are
startups and advertising agencies
. I have worked for global brands, but I also enjoy working with small companies. I have several NDA agreements signed with agencies, for whom I work on regular basis.